WORLD'S MOST SECURE FASTENER
KEY-REX® PATENTED ELITE-SECURITY LEVEL
Key-Rex® is the most secure, tamper-proof screw and bolt on the market, with worldwide patents and exclusive-to-you drives. Not available in any stores.
The market has caught up to common tamper-proof screws. New shapes are continually arriving on the open marketplace only to be followed by easy-to-find drivers that match them.
Our answer is the Key-Rex®. The essential difference is that each customer's fasteners can only be used by them.
Every set of Key-Rex® screws and bolts are custom "keyed" for a specific customer. And only that customer has the bit to fit their custom set of screws.
This unique keyway shape is created using an encryption process that builds the profile shape out of millions of variables and defines a one-of-a-kind keyway design. Customers pay for a one-time key code tool and licensing agreement.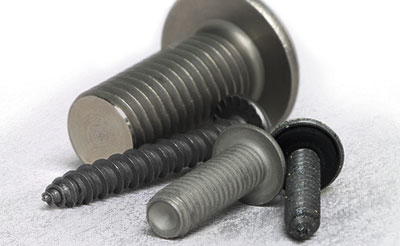 SELF-TAPPING, CONCRETE, MACHINE SCREWS, SET SCREWS, AND MORE.
With multiple threading machines we can run the most common machine screw threads to the most difficult acme and coil bolt threads.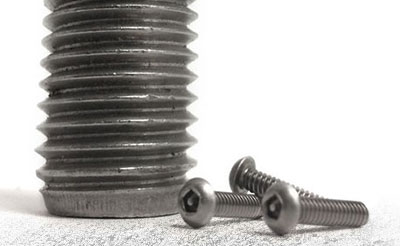 FROM MICRO-SCREWS TO LARGE BOLTS, OUR FASTENERS COME IN ALL SIZES.
We have numerous cold heading machines which allow us to manufacture screws from large 5/8-11 down to micro mini 000-120 and all metric also.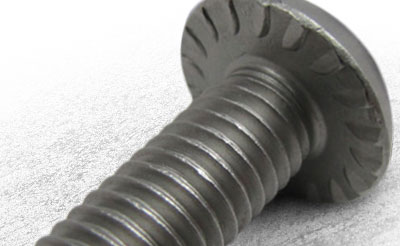 20% TOUGHER TO REMOVE THAN LOCK WASHERS.
Add the Raptor claw feature to the bottom head of the Key-Rex or Penta-Plus for unbelievable clamp loads and extreme security.
STOPS THEFT.
The applications are unlimited.
Retail electronics

University electronics

Manufacturing

Public utilities

Prisons, jails, security facilities

Bank credit card, ATM
Gaming industry

Solar panels

House arrest electronics

Nuclear plants

Military

Museums