Your Trusted Source for Acument Fasteners
Acument Global Technologies is one of the world's leading mechanical fastening producers, known for some of the longest-standing and most trusted brand names in the industry: Camcar® and Ring Screw, as well as TORX®, STRUX®, and Mag-Form®. Acument helps designers and engineers create best in class products, and committing the industry's best people and products to do what's right for our customers – whatever it takes.
☎
Need an Acument fastener you don't see here? Call us at
(800) 634-0406
or
contact us
, we'll be sure to help you get what you need.
Camrail® body side bearing bolts and flange locknuts provide highly reliable, easily installed, replacements for rivets and bolts on side bearing assemblies.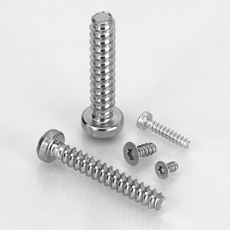 Thread forming screws engineered to create optimal material flow during installation, resulting in better clamp loads and increased joint life in a wide range of plastics.
Engineered to meet the demanding requirements of thermoset plastics, easing assembly and ensuring a strong, reliable joint to maximize assembly performance.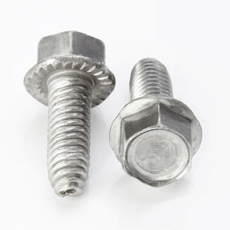 Sheet metal thread forming screws and bolts created to deliver cost-effective and optimum joint performance in sheet metal applications as thin as 0.7mm.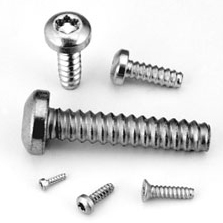 Self tapping screws engineered to minimize debris generation when tapping into conventional magnesium die-castings and other low-ductile materials.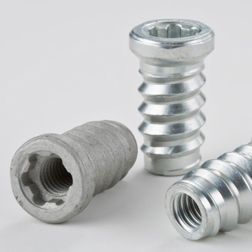 MaggCert® Threaded Insert
A thread forming insert for magnesium automotive components that allows machine screws to be applied at assembly and removed for servicing.
Magnaseal® Self-Sealing Plugs have two annular sealing rings that maintain a liquid tight seal even after repeated installation and removal.
The Plastite® 45 screw is designed to facilitate thread-forming in less-compressible plastics while providing high resistance to strip-out and pull-out.
Can be molded directly into plastic, replacing metal stamping and fastener assemblies. Engineered to provide high resistance to rotation and pull-out.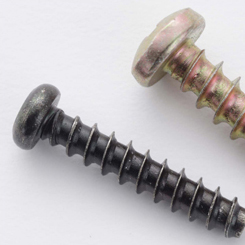 The Remform® Screw is a thread forming screw with a unique thread form to provide superior performance in today's wide range of plastics.
High-performance STRUX® fasteners offer a stronger and more reliable assembly alternative to traditional clinch studs and nuts.
High performance thread rolling screws specially designed to lower your in-place fastening costs.
The TORX PLUS® Drive System has proven to keep assembly lines running smoother and more efficiently by offering increased drive system strength.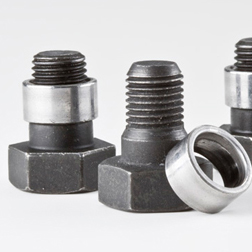 Completely eliminate clearance between the bolt and the through hole in the clamped component using a shoulder bolt with a pre-assembled deformable sleeve.